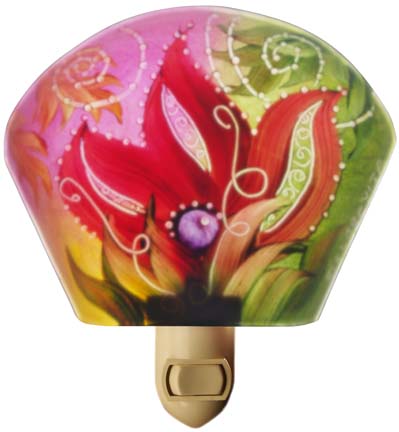 Creating "new" painted night lights has become a  favorite part of my creative time. This hand painted night light was originally concepted as one of two abstract pieces for a collector who already has three of my reverse painted abstract chandeliers.
I liked both designs so much that I decided to add them to my line of hand painted night lights. This particular piece has colors that are inspired by the Arizona, Sedona desert. Violets, reds, desert greens and sun yellow along with vortex symbols make for a lovely work of art.
This night light lights up beautifully! This is a small sample of my reverse painted chandeliers. If you love desert colors and abstracts then this piece could be for you! Only 33 plus 6 for shipping. Each of my painted night lights are hand-crafted here in my studio.