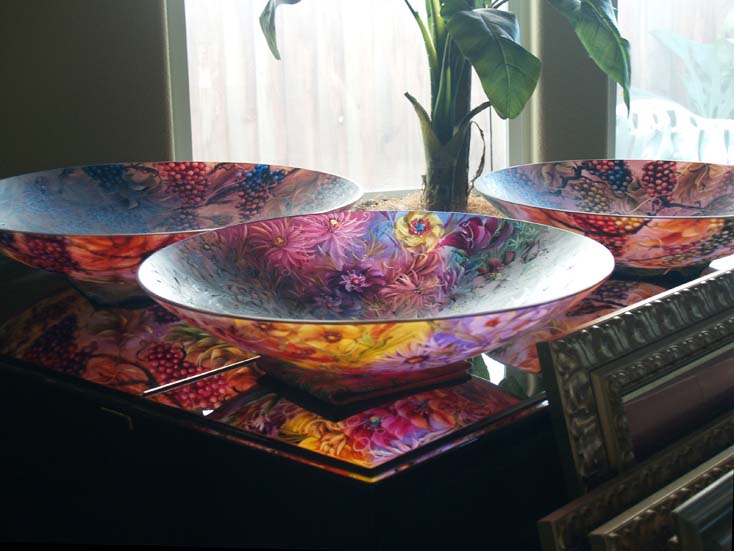 Visit my Gallery Studio the next time you are in the San Francisco Bay Area and see my elegant, reverse painted glass chandeliers in person. I live in California between San Francisco and Sacramento.
My original oil and watercolor paintings are equally impressive. When I travel to art festivals I can only bring a few select paintings…here is your chance to see all of my available creations. Collectors have found this to be very helpful. You won't be disappointed!
For a studio appointment, please email me at jennyfloravita@yahoo.com or call me at 925-625-7969.