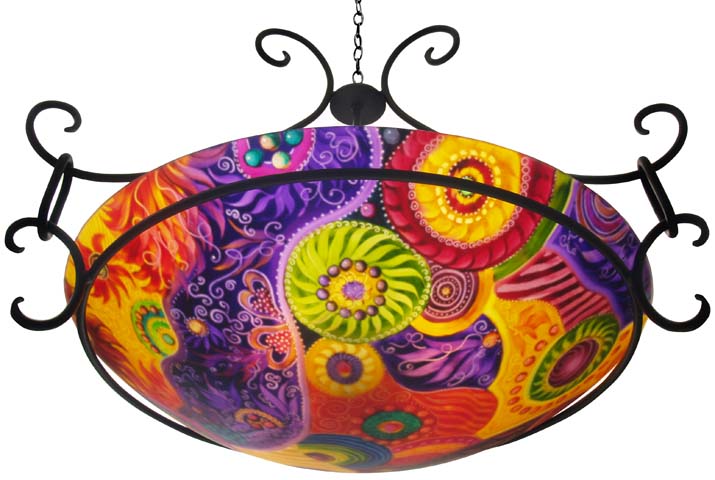 It's so easy to get caught-up in waiting for the future. Every now and then I have to remind myself to live more for "now" and I suspect that many people are the same in this respect. We set goals, reach for them, work hard. As a working artist and a business person I must constantly look into the future and work towards deadlines. A huge part of my business operation revolves around planning for the future and I think that if I didn't embrace this characteristic as naturally as I do that I wouldn't be as successful as I am today.
On the other hand my husband is good at living in the "now". In fact, he excels at it. He's always working in our lush tropical yard or working on some section of the house or garage improving this or building that… He has a better natural balance in the art of living life in the now. People who are naturally good at this probably have to be born with this trait while others need to concentrate more on the 'now' to bring it into their lives.
In the last home that I owned in Santa Cruz I had make a couple improvements that were easy and yet they added a certain quality of life that was, well, nice. The problem was that I didn't do this until I had decided to sell my home and move back to the Bay Area outskirts. It definitely occurred to me that I could have been living with these improvements all along and I would have really enjoyed them. This was one of those lessons that stays with you——not that I learn these lessons well enough as I promptly went back to focusing my business on the future…so it's good that I have my husband to help keep us current.
That reminds me, I should go out to my yard and enjoy the scent of the last plumeria and ginger blossoms while they last…