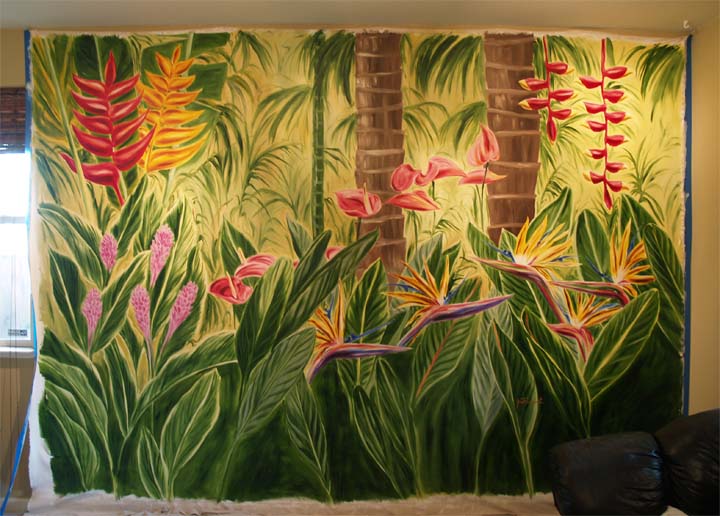 Finally, my tropical flower mural is finished! This is really a very lovely oil painting in person. It has very 'designer' colors in the background and will look lovely in our table-scape for the upcoming 2011 Dining by Design, which will be hosted at the San Francisco Design Center Galleria in two weeks.
There will be a preview and taste party. Patrons will bid on the 'tables' and then winners will come back on the following night with their dinner party guests to feast. This is a wonderful event and proceeds go to help the AIDS community.
The Preview Party: Table Hop & Taste is Wednesday, November 16, 6—11pm and tickets are 100. Cuisine will be provided by: 25 Lusk, Bar Bambino, Barbara Llewellyn Catering, Bisou, Chef Tyler Stone, Limon and Mission Minis. To order tickets, click here. Stay tuned for event photos!