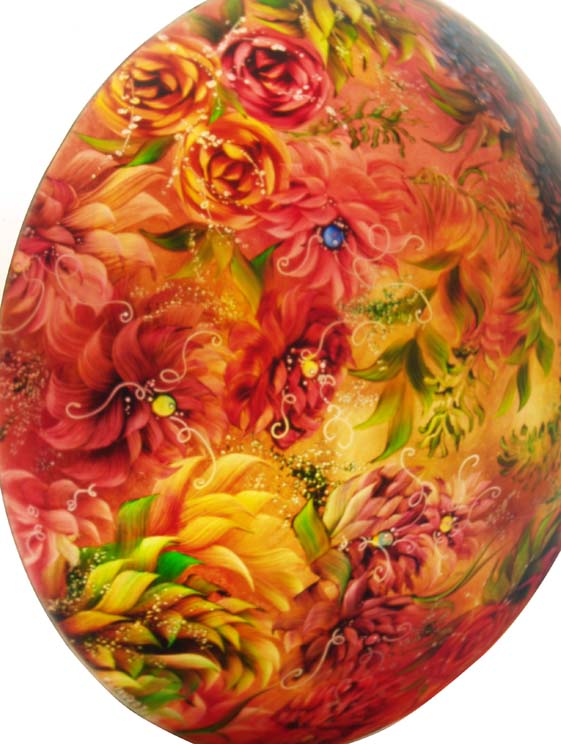 It's been a very busy month in my studio and I've juggled commissioned reverse painted chandeliers, painted lamps and even a mural sized oil painting for a national fundraiser.
In fact, most of the summer season was spent working on commissions. Don't get me wrong—I love commissions but it's also very gratifying as an artist to create original works that are 'new'.
This reverse painted chandelier is inspired by the large 36″ original, Romantic Summer Garden, only it has rose colors throughout and no sky blues. It features roses and peonies flowers. This is a very, very lovely piece in person and I look forward to photographing this work and adding it to my collection on my website.