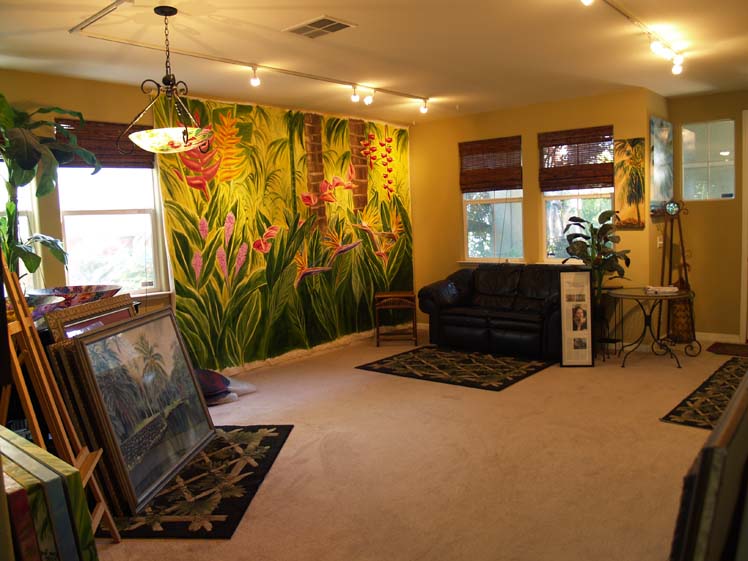 I'm going to miss this tropical flower mural in my main gallery room…but alas, all good things must come to an end.
One week from tomorrow this tropical flower mural will be installed at the San Francisco Design Center for the 2011 Dining By Design charity fundraiser.
I think this wall will feel empty after this painting's release…and I think it's time to complete a few more tropical flower paintings to show in it's place…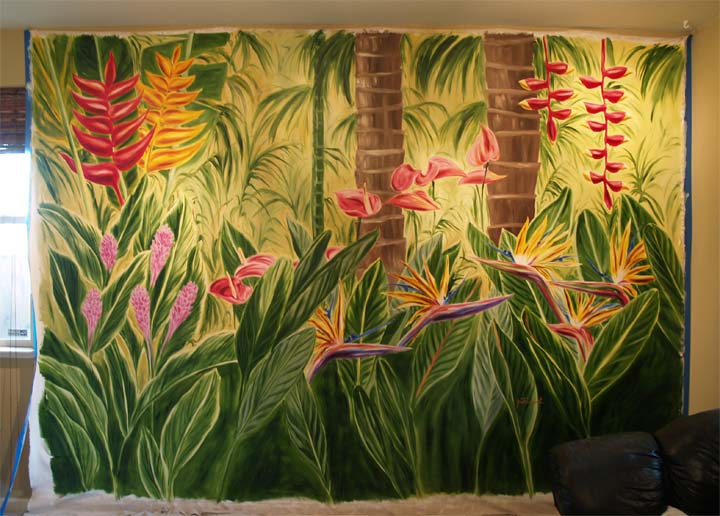 Finally, my tropical flower mural is finished! This is really a very lovely oil painting in person. It has very 'designer' colors in the background and will look lovely in our table-scape for the upcoming 2011 Dining by Design, which will be hosted at the San Francisco Design Center Galleria in two weeks.
There will be a preview and taste party. Patrons will bid on the 'tables' and then winners will come back on the following night with their dinner party guests to feast. This is a wonderful event and proceeds go to help the AIDS community.
The Preview Party: Table Hop & Taste is Wednesday, November 16, 6—11pm and tickets are 100. Cuisine will be provided by: 25 Lusk, Bar Bambino, Barbara Llewellyn Catering, Bisou, Chef Tyler Stone, Limon and Mission Minis. To order tickets, click here. Stay tuned for event photos!