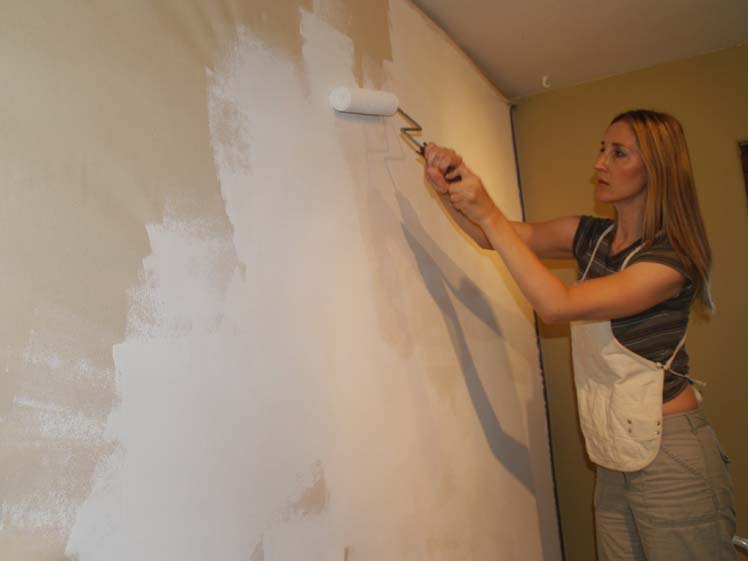 Primer, also commonly referred to as Gesso, is fundamental to an oil painting. It provides the ground for the paint to stick to the surface. Priming a canvas requires several coats of thin layers of primer.
What is an artist primer? For those of you who are unfamiliar with artist terms, Wikipedia explains the concept of Gesso best. You can read more about the difference types of gessos here: http://en.wikipedia.org/wiki/Gesso#Acrylic_gesso
The first layer goes on slower than the subsequent layers because it has to get into all of the micro-fiber grooves of the canvas. This is a large surface so I am applying the primer much in the same way that one would paint an interior wall. Again, this first layer is very thin and meticulously applied. I've opened all of my surrounding windows for ventilation. Fans can and will be used to push air through the space, to ventilate and help protect me from some of the toxicity that I will be exposed to through the entire process of this piece.
As the primer dries the canvas tightens up and all of the remaining creases disappear, leaving behind a perfect surface in which to begin my oil mural.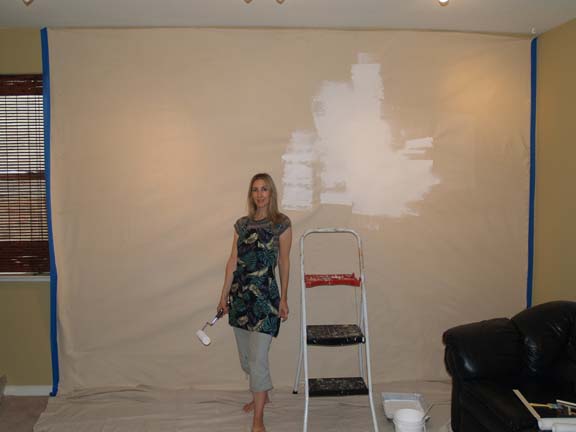 The picture of me standing in front of the canvas gives a good size reference.