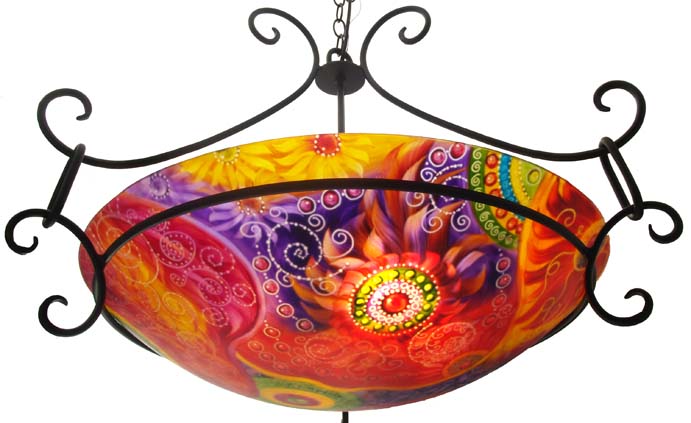 Next week I will be exhibiting at the La Quinta Arts Festival with my reverse painted chandeliers. Here are the details:
La Quinta Arts Festival

March 7th— 10th •  10am—5pm
Booth # 319, La Quinta's Civic Center Campus (78495 Calle Tampico La Quinta CA).

Though I have exhibited in fine art festivals for the past decade and used to carry an exhibition schedule of 15+ shows per year when I was exhibiting more of my tropical oil and watercolor (wall) paintings, this will be one of the only shows for 2013. As you can all imagine, showing chandeliers outside is a challenge so these days I'm doing few festivals. This show will have some of the top artists in the country. It is not a craft show, this is a fine art show. I will have my gorgeous reverse painted glass night lights there as well as samples of my art form—they make great gifts!
If you are in the Palm Springs area or Southern California—most cities are within a two hour drive—it's well worth the effort to come over to this show. You will see artists who do not participate in the local shows. Do bring an umbrella, we could have some slight showers here and there, possibly on Friday. If you have favorite artists at this show, it's actually best to come on Thursday so that you can have first picks!
And to all from out of town, safe travels!!!