Purple, Orange and Pink Geisha Painted Night Light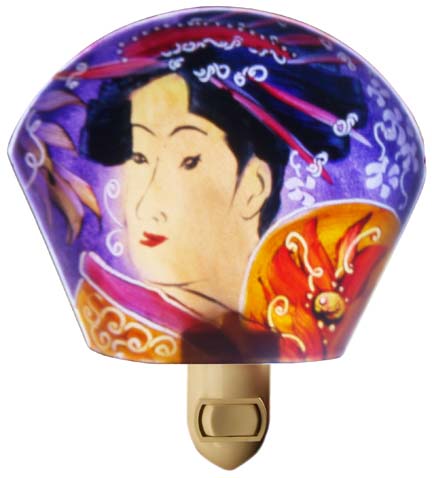 This Honolulu Beauties Series Geisha night light has already sold to a favorite collector…but I wanted to share it with you. My last two sets of night lights in this series featured red, black and gold colors. This hand painted night light features purples, oranges and magenta/pink.

I love this new series! When I paint new concepts it takes me a while to develop the line. I'm not yet sure of what colors will be featured next as I'm going to paint more of these gems in pieces with purples.