Trilogy at the Vineyard fine art and wine show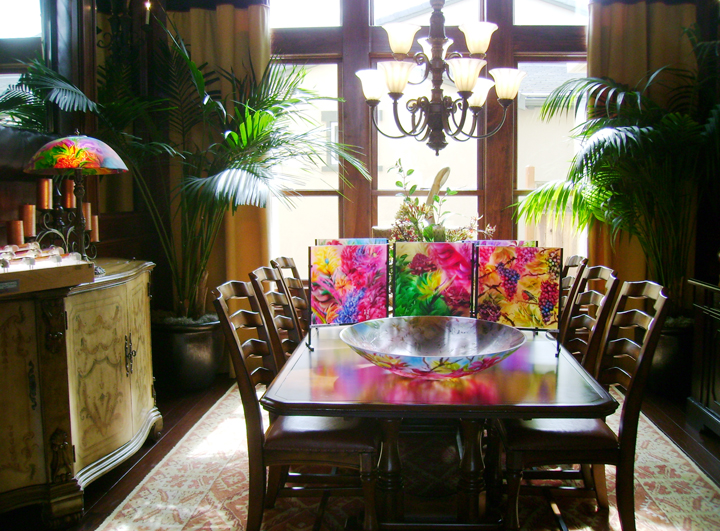 This elegant setting is a home in Brentwood, California's, luxurious Trilogy at the Vineyards community. To be clear, this is the Northern California's Brentwood.
My reverse painted lamp (far left) and my reverse painted 'flat' glass pieces are lovely compliments to this formal, traditional wood interior. This lovely home has a 20′ ceiling. The reverse painted bowl in the front is one of my painted chandelier bowls. I like to share with people how I create my work and seeing a painted chandelier up-close helps people to understand the artistry involved.
Trilogy at the Vineyards is a lovely and luxurious community and I have several friends who live here, many of which are artists. We gather semi-annually to create a show in which we share our works with the art patrons and artists of Brentwood. In May I will be exhibiting at Trilogy's Club House for our annual East Contra Costa Artists's Open Studio, an event in which almost 50 artists will open their homes and studios to the public in various locations. Stay tuned for more info, coming soon…